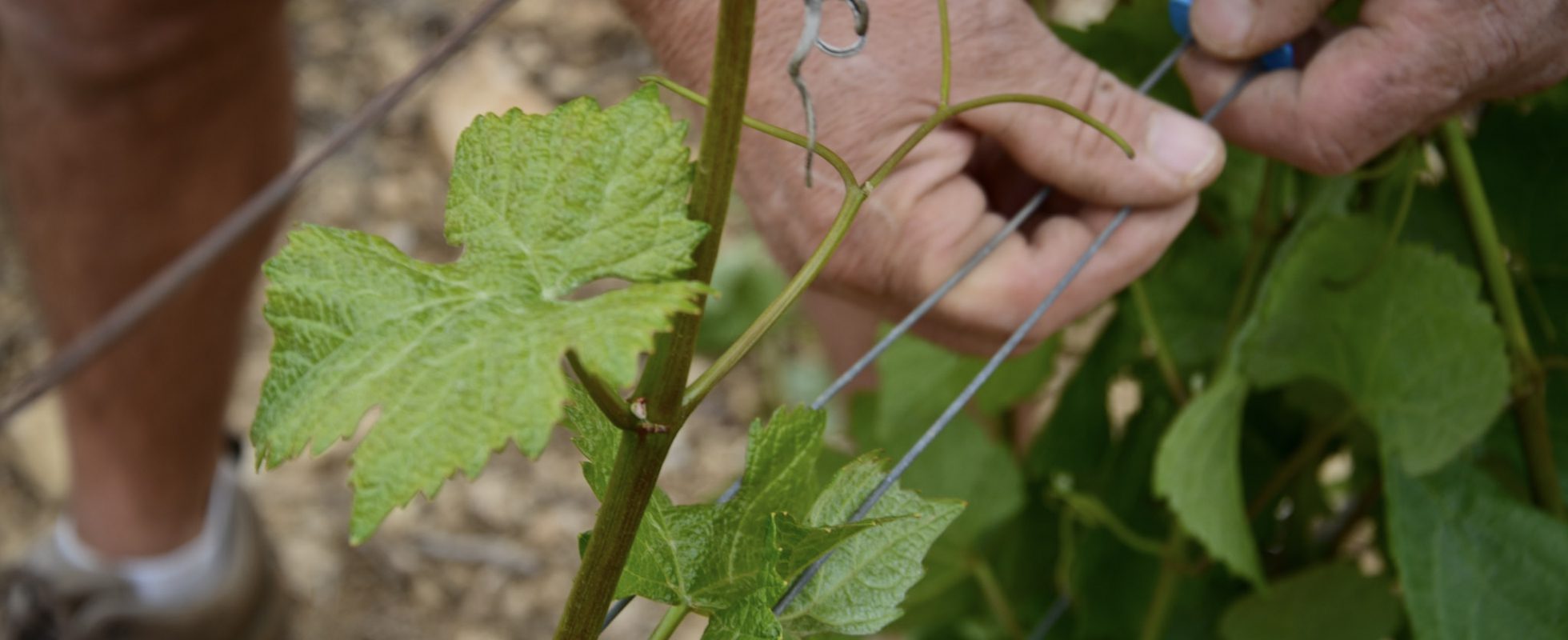 Latimer would like to draw your attention to a gem of a wine we feel deserves to be drunk and enjoyed rather than overlooked, this is the superb 2020 Domaine Alain Voge, Côtes du Rhône Syrah 'Les Peyrouses'.
Some producers craft wines which transcend the more modest of appellations and we would whole heartedly say that this is one of those wines. With circa only 1500 cases produced, this is not a large production or mass scale commercial Côtes du Rhône. Alain Voge is one of the top wineries in Cornas, consistently making some of the best wines each vintage. The Les Peyrouses is made exclusively using just Syrah all from younger vines in Cornas or from vines just outside the appellation.
Lovers of classical Syrah, well-made Côtes du Rhône and even Cornas would not be disappointed here. This is a delicious and versatile organically produced wine – showcasing the black fruit, wild herbs, pepper and smoky aromas which are synonymous with the best wines of the region. Whether you need to replace your house red, have a party to cater for or just fancy something new, this is a wine from a great vintage that overdelivers for only £17.68 a bottle on the table.
Please ensure that when making a purchase, all of the wines in your cart are one of either 'In Stock' or 'On Order' availability. Due to the complexities around taxes and shipping, we cannot accept online orders for 'In Stock' wines mixed with other availabilities. Thank you for your kind understanding.
Status

In Bond wines have had no UK Duty or VAT paid on them. If In Bond wines are purchased for delivery to a UK address, UK Duty and VAT are required to be paid before the delivery can take place. If In Bond wines are purchased for storage in a bonded warehouse or for export, no UK Duty or VAT will be payable.

Duty Paid wines have been removed from the Bond and UK Duty has been paid on them. If Duty Paid wines are purchased for delivery to a UK address or storage in a bonded warehouse, UK VAT is required to be paid. If Duty Paid wines are purchased for export, no UK VAT will be payable.

Availability

In Stock wines are available for immediate delivery, storage or collection. They must be purchased separately from On Order wines. If applicable, UK Duty / VAT and shipping costs will be charged at checkout.

On Order

wines are not yet available for delivery, storage or collection. They can still be purchased, but separately from

In Stock

wines, and no UK Duty / VAT or shipping costs will be charged at checkout. Once the wines have arrived at our warehouse, a member of the team will be in touch to organise the delivery, storage or collection as per your preferences, and arrange any additional invoicing required.

Price

The IN BOND pricing view will show prices excluding UK Duty and VAT for In Bond wines, and excluding VAT for Duty Paid wines. Please select the IN BOND view if your purchase is for storage in a bonded warehouse or for export.

The DUTY PAID pricing view will show prices including UK Duty and VAT for In Bond wines, and including VAT for Duty Paid wines. Please select the DUTY PAID view if you would like to purchase wines for UK delivery.

Please note that the UK VAT must be paid for Duty Paid wines if they are purchased for storage.

£

13.00

(Exc. UK Duty & VAT)

£

18.80

Inc. UK Duty & VAT

£

75.00

(Exc. UK Duty & VAT)

£

109.22

Inc. UK Duty & VAT