Please ensure that when making a purchase, all of the wines in your cart are one of either 'In Stock' or 'On Order' availability. Due to the complexities around taxes and shipping, we cannot accept online orders for 'In Stock' wines mixed with other availabilities. Thank you for your kind understanding.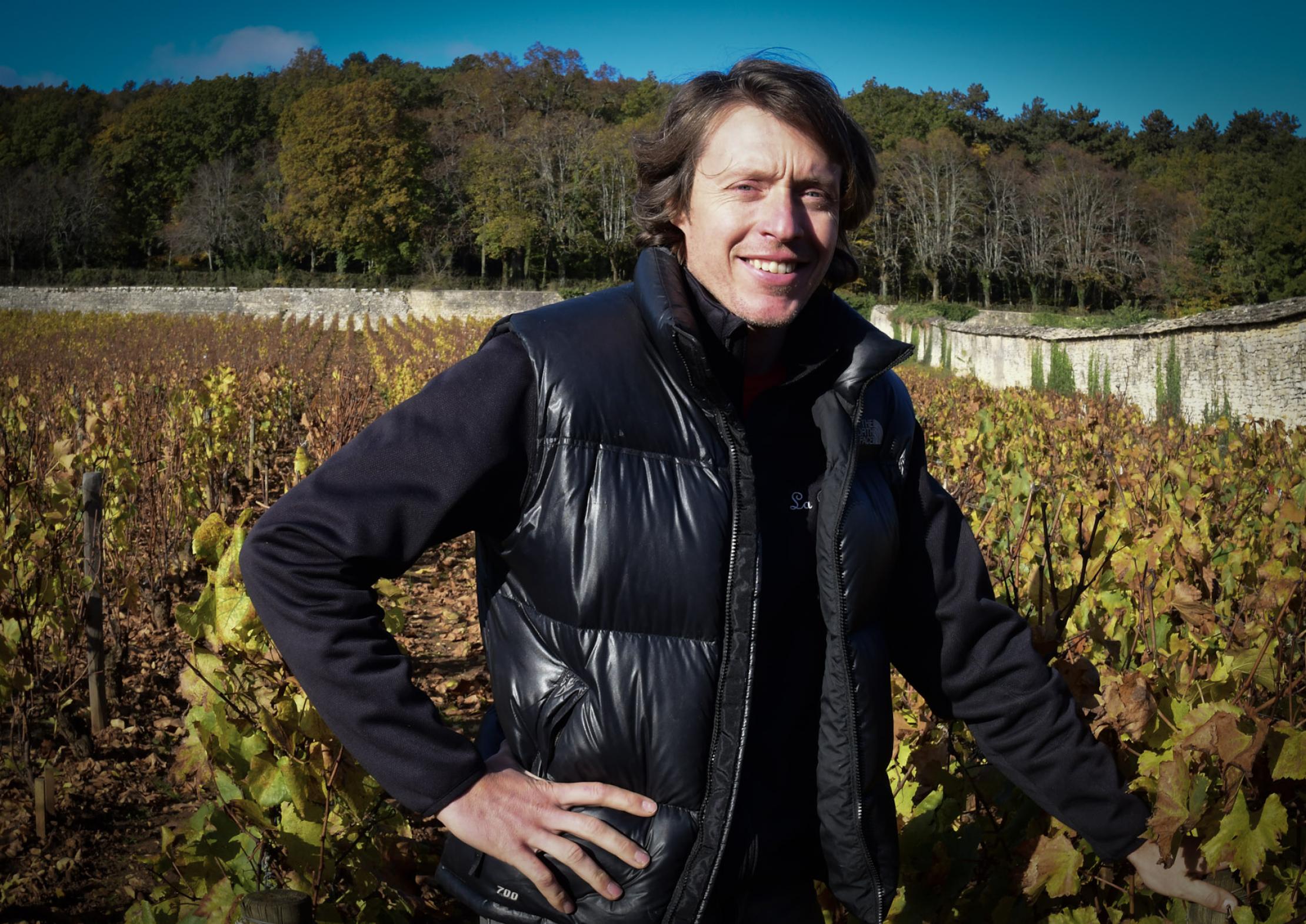 Domaine Paul Pillot has become one of the most exciting estates of the Côtes de Beaune in the past 20 years. Merchants and collectors are now clambering over one and other to secure allocations of these highly impressive wines. With Thierry and his sister, Chrystelle, now at the helm, the focus has been largely placed on the vineyard with a low-intervention approach in the cellar and light use of new oak. The domaine now produces chardonnays full of energy, precision and minerality, reflecting the finest terroirs of Chassagne, Puligny and St Aubin. 70% of the domaine's production is white, however the red wines are superb and confirm (if there was ever any doubt) that the Chassagne terroir can generate wonderful Pinots.
Thierry has also setup his own négoce label "Thierry Pillot" which we are very excited to offer. These offer fantastic value and are a further indicator of Thierry's talents.
Status

In Bond wines have had no UK Duty or VAT paid on them. If In Bond wines are purchased for delivery to a UK address, UK Duty and VAT are required to be paid before the delivery can take place. If In Bond wines are purchased for storage in a bonded warehouse or for export, no UK Duty or VAT will be payable.

Duty Paid wines have been removed from the Bond and UK Duty has been paid on them. If Duty Paid wines are purchased for delivery to a UK address or storage in a bonded warehouse, UK VAT is required to be paid. If Duty Paid wines are purchased for export, no UK VAT will be payable.

Availability

In Stock wines are available for immediate delivery, storage or collection. They must be purchased separately from On Order wines. If applicable, UK Duty / VAT and shipping costs will be charged at checkout.

On Order

wines are not yet available for delivery, storage or collection. They can still be purchased, but separately from

In Stock

wines, and no UK Duty / VAT or shipping costs will be charged at checkout. Once the wines have arrived at our warehouse, a member of the team will be in touch to organise the delivery, storage or collection as per your preferences, and arrange any additional invoicing required.

Price

The IN BOND pricing view will show prices excluding UK Duty and VAT for In Bond wines, and excluding VAT for Duty Paid wines. Please select the IN BOND view if your purchase is for storage in a bonded warehouse or for export.

The DUTY PAID pricing view will show prices including UK Duty and VAT for In Bond wines, and including VAT for Duty Paid wines. Please select the DUTY PAID view if you would like to purchase wines for UK delivery.

Please note that the UK VAT must be paid for Duty Paid wines if they are purchased for storage.

£

86.00

(Exc. UK Duty & VAT)

£

122.42

Inc. UK Duty & VAT

£

135.00

(Exc. UK Duty & VAT)

£

181.22

Inc. UK Duty & VAT

£

110.00

(Exc. UK Duty & VAT)

£

151.22

Inc. UK Duty & VAT

£

125.00

(Exc. UK Duty & VAT)

£

169.22

Inc. UK Duty & VAT

£

15.00

(Exc. UK Duty & VAT)

£

21.20

Inc. UK Duty & VAT

£

90.00

(Exc. UK VAT)

£

108.00

Inc. UK VAT

£

90.00

(Exc. UK Duty & VAT)

£

127.22

Inc. UK Duty & VAT

£

15.00

(Exc. UK Duty & VAT)

£

21.20

Inc. UK Duty & VAT

£

90.00

(Exc. UK Duty & VAT)

£

127.22

Inc. UK Duty & VAT

£

16.00

(Exc. UK Duty & VAT)

£

22.40

Inc. UK Duty & VAT

£

95.00

(Exc. UK Duty & VAT)

£

133.22

Inc. UK Duty & VAT

£

900.00

(Exc. UK Duty & VAT)

£

1,099.22

Inc. UK Duty & VAT

£

390.00

(Exc. UK Duty & VAT)

£

487.22

Inc. UK Duty & VAT

£

700.00

(Exc. UK Duty & VAT)

£

849.61

Inc. UK Duty & VAT

£

140.00

(Exc. UK Duty & VAT)

£

187.22

Inc. UK Duty & VAT

£

191.00

(Exc. UK Duty & VAT)

£

248.42

Inc. UK Duty & VAT

£

146.00

(Exc. UK Duty & VAT)

£

194.42

Inc. UK Duty & VAT