Please ensure that when making a purchase, all of the wines in your cart are one of either 'In Stock' or 'On Order' availability. Due to the complexities around taxes and shipping, we cannot accept online orders for 'In Stock' wines mixed with other availabilities. Thank you for your kind understanding.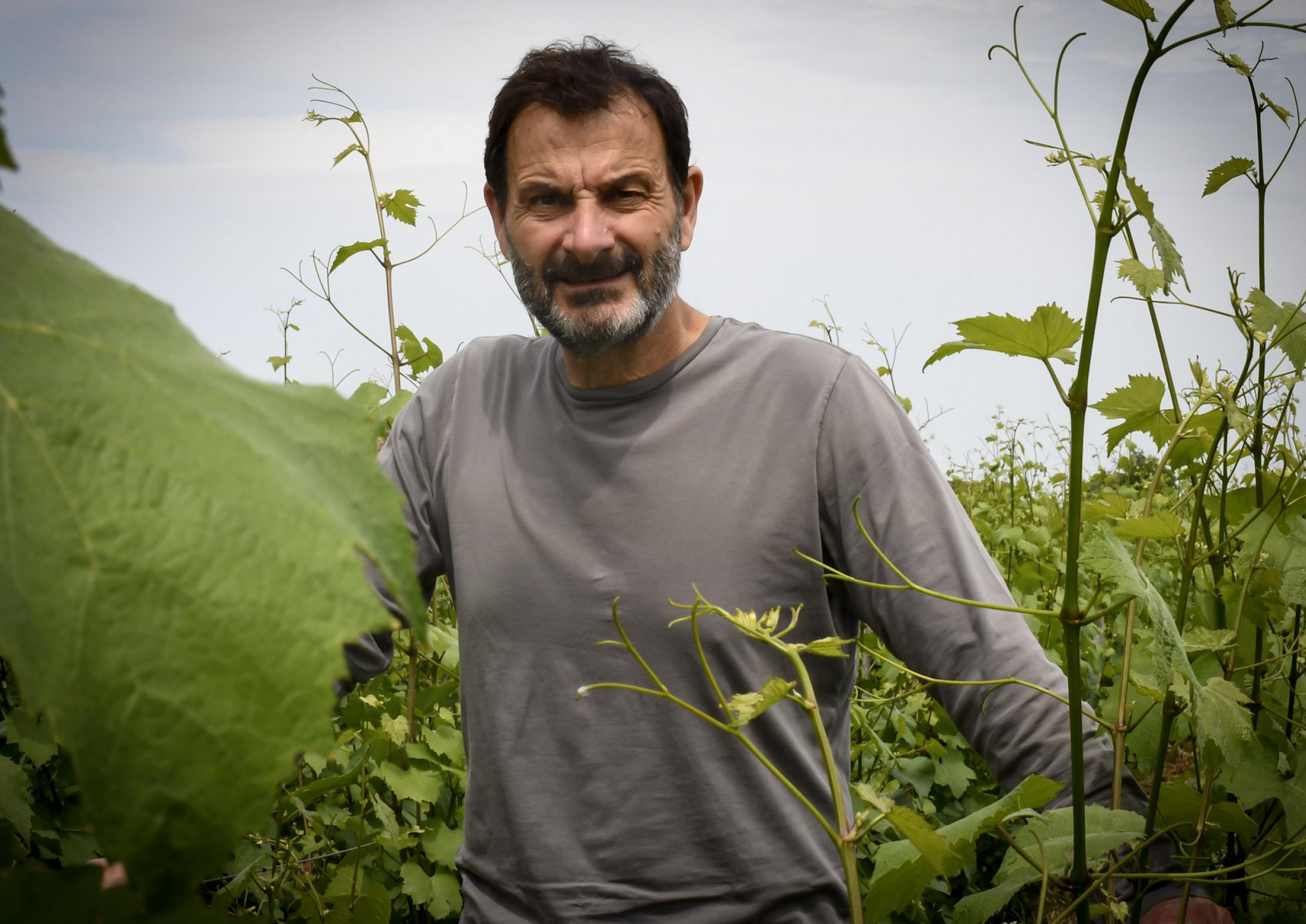 Practicing Organic & Biodynamic
Domaine Roulot, with the charismatic Jean-Marc at the helm, can be considered the benchmark domaine in Meursault. The domaine's modern history can be traced back to the 1950s when Jean-Marc's father, Guy, started to take the humble wines of Meursault to new heights, making collectors the world over stand up and take note. Guy sadly passed away in 1982 while Jean-Marc was pursuing an acting career, and it was not until 1989 that Jean-Marc took over the reins full time. However, once at the helm, it did not take the supremely talented Jean-Marc long to stamp his authority and take this domaine to the next level.
Jean-Marc has increased the Roulot's holdings through a mix of vineyards purchased and fermage contracts and also bottles more lieux-dits that were historically designed as village Meursault. He has also converted the domaine to organic farming. Like all perfectionists, Jean-Marc is a stickler for detail and precision, something which can be tasted in his wines. He is an advocate of short pruning and early picking; only the best fruit will be pressed and a limited use of new oak is used. These factors combined results in wines of structure and complexity, with a razor-sharp acidic backbone. Roulot's wines are not your archetypical Meursault's; yes, they have a richness synonymous with the village, but it is the added acidic backbone, minerality and reductive notes which set the wines apart.
Status

In Bond wines have had no UK Duty or VAT paid on them. If In Bond wines are purchased for delivery to a UK address, UK Duty and VAT are required to be paid before the delivery can take place. If In Bond wines are purchased for storage in a bonded warehouse or for export, no UK Duty or VAT will be payable.

Duty Paid wines have been removed from the Bond and UK Duty has been paid on them. If Duty Paid wines are purchased for delivery to a UK address or storage in a bonded warehouse, UK VAT is required to be paid. If Duty Paid wines are purchased for export, no UK VAT will be payable.

Availability

In Stock wines are available for immediate delivery, storage or collection. They must be purchased separately from On Order wines. If applicable, UK Duty / VAT and shipping costs will be charged at checkout.

On Order

wines are not yet available for delivery, storage or collection. They can still be purchased, but separately from

In Stock

wines, and no UK Duty / VAT or shipping costs will be charged at checkout. Once the wines have arrived at our warehouse, a member of the team will be in touch to organise the delivery, storage or collection as per your preferences, and arrange any additional invoicing required.

Price

The IN BOND pricing view will show prices excluding UK Duty and VAT for In Bond wines, and excluding VAT for Duty Paid wines. Please select the IN BOND view if your purchase is for storage in a bonded warehouse or for export.

The DUTY PAID pricing view will show prices including UK Duty and VAT for In Bond wines, and including VAT for Duty Paid wines. Please select the DUTY PAID view if you would like to purchase wines for UK delivery.

Please note that the UK VAT must be paid for Duty Paid wines if they are purchased for storage.

£

390.00

(Exc. UK Duty & VAT)

£

487.22

Inc. UK Duty & VAT

£

330.00

(Exc. UK Duty & VAT)

£

415.22

Inc. UK Duty & VAT

£

1,500.00

(Exc. UK Duty & VAT)

£

1,819.22

Inc. UK Duty & VAT

£

1,500.00

(Exc. UK Duty & VAT)

£

1,809.61

Inc. UK Duty & VAT

£

2,000.00

(Exc. UK Duty & VAT)

£

2,406.41

Inc. UK Duty & VAT

£

1,740.00

(Exc. UK Duty & VAT)

£

2,107.22

Inc. UK Duty & VAT

£

290.00

(Exc. UK Duty & VAT)

£

351.20

Inc. UK Duty & VAT

£

290.00

(Exc. UK Duty & VAT)

£

351.20

Inc. UK Duty & VAT