Please ensure that when making a purchase, all of the wines in your cart are one of either 'In Stock' or 'On Order' availability. Due to the complexities around taxes and shipping, we cannot accept online orders for 'In Stock' wines mixed with other availabilities. Thank you for your kind understanding.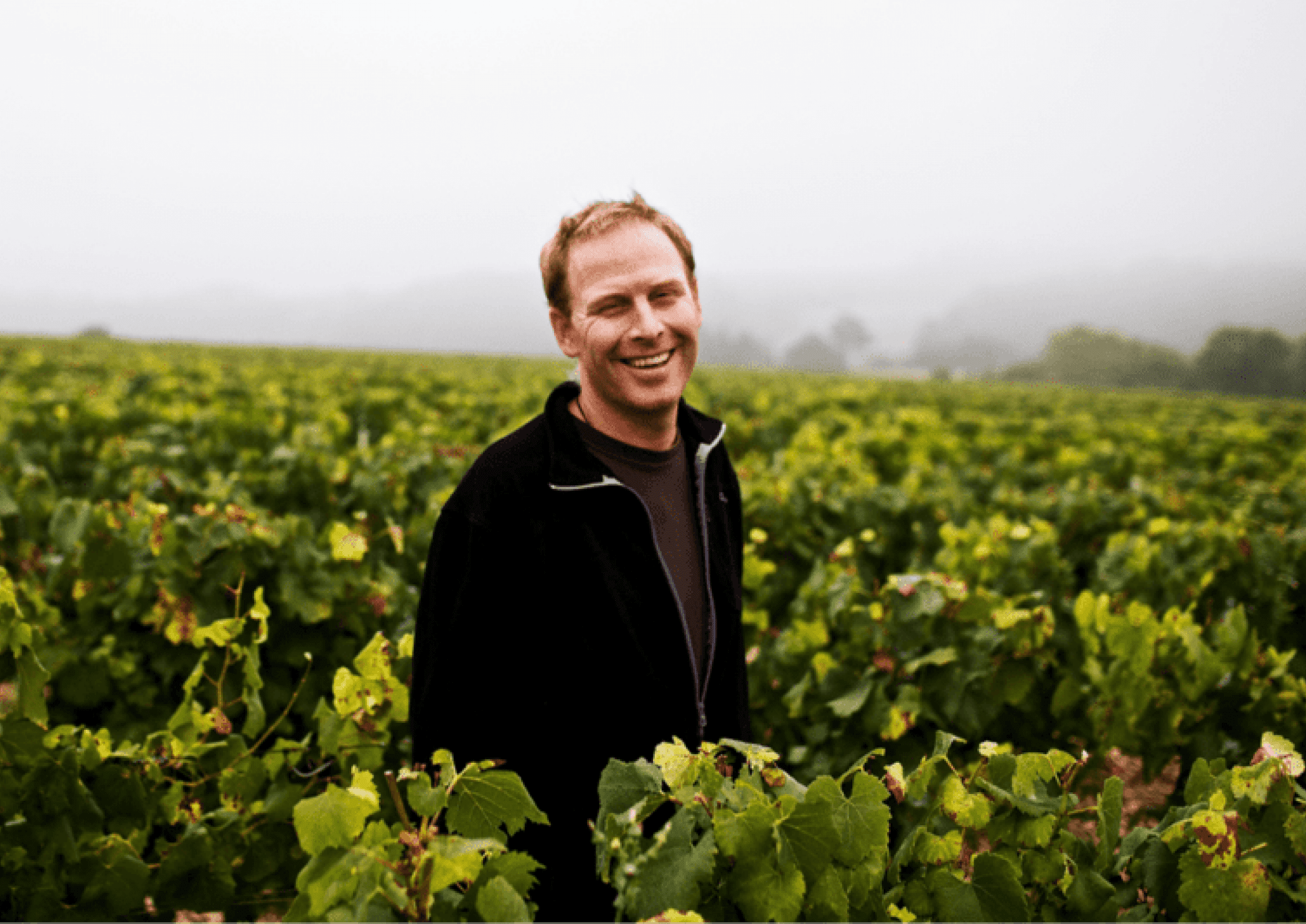 Canada-born Patrick Piuze started his love affair with wine after meeting Marc Chapoutier in 1991, when he was only 18! He went to France in 2000, for what was originally a one month internship in Chablis, but somehow he never made it back to Canada. Landing in Burgundy, he spent the following 8 years working with prestigious winemakers across the region including Olivier Leflaive and Jean-Marie Guffens of Verget, leading up to becoming cellar master for Jean-Marc Brocard.
In the summer of 2008, Patrick decided it was time for him to go it alone and started his own winery in Chablis. His knowledge and love for terroir led him to establish close relationships and long-term partnerships with various growers across the appellation. Several growers are actual shareholders of the business, which guarantees all are working in line with Patrick's philosophy to focus on terroir and its varied facets. Patrick has a comprehensive and varied range, starting with 10 different Chablis villages, eleven Premiers Crus and six Grand Crus, amongst which are Les Preuses and Grenouille. All the growers work organically, and harvest is done by hand on the dates determined by Patrick – he is renowned for picking early to retain freshness and tension in his wines. Typically, only the 1er and Grands Crus see a little bit of old oak which is in keeping with his much-admired style. We are proud to represent Patrick's wines in the UK; these rasping, powerful and exciting terroir-driven wines are worthy of any cellar and occasion.
Status

In Bond wines have had no UK Duty or VAT paid on them. If In Bond wines are purchased for delivery to a UK address, UK Duty and VAT are required to be paid before the delivery can take place. If In Bond wines are purchased for storage in a bonded warehouse or for export, no UK Duty or VAT will be payable.

Duty Paid wines have been removed from the Bond and UK Duty has been paid on them. If Duty Paid wines are purchased for delivery to a UK address or storage in a bonded warehouse, UK VAT is required to be paid. If Duty Paid wines are purchased for export, no UK VAT will be payable.

Availability

In Stock wines are available for immediate delivery, storage or collection. They must be purchased separately from On Order wines. If applicable, UK Duty / VAT and shipping costs will be charged at checkout.

On Order

wines are not yet available for delivery, storage or collection. They can still be purchased, but separately from

In Stock

wines, and no UK Duty / VAT or shipping costs will be charged at checkout. Once the wines have arrived at our warehouse, a member of the team will be in touch to organise the delivery, storage or collection as per your preferences, and arrange any additional invoicing required.

Price

The IN BOND pricing view will show prices excluding UK Duty and VAT for In Bond wines, and excluding VAT for Duty Paid wines. Please select the IN BOND view if your purchase is for storage in a bonded warehouse or for export.

The DUTY PAID pricing view will show prices including UK Duty and VAT for In Bond wines, and including VAT for Duty Paid wines. Please select the DUTY PAID view if you would like to purchase wines for UK delivery.

Please note that the UK VAT must be paid for Duty Paid wines if they are purchased for storage.

£

15.00

(Exc. UK Duty & VAT)

£

21.20

Inc. UK Duty & VAT

£

198.00

(Exc. UK Duty & VAT)

£

247.21

Inc. UK Duty & VAT

£

160.00

(Exc. UK Duty & VAT)

£

201.61

Inc. UK Duty & VAT

£

320.00

(Exc. UK Duty & VAT)

£

403.22

Inc. UK Duty & VAT

£

296.00

(Exc. UK Duty & VAT)

£

374.42

Inc. UK Duty & VAT

£

591.00

(Exc. UK Duty & VAT)

£

747.65

Inc. UK Duty & VAT

£

148.00

(Exc. UK Duty & VAT)

£

187.21

Inc. UK Duty & VAT

£

940.00

(Exc. UK Duty & VAT)

£

1,166.45

Inc. UK Duty & VAT

£

290.00

(Exc. UK Duty & VAT)

£

367.22

Inc. UK Duty & VAT

£

49.00

(Exc. UK Duty & VAT)

£

62.00

Inc. UK Duty & VAT

£

290.00

(Exc. UK Duty & VAT)

£

367.22

Inc. UK Duty & VAT

£

450.00

(Exc. UK Duty & VAT)

£

578.45

Inc. UK Duty & VAT

£

471.00

(Exc. UK Duty & VAT)

£

603.65

Inc. UK Duty & VAT

£

118.00

(Exc. UK Duty & VAT)

£

151.21

Inc. UK Duty & VAT

£

61.00

(Exc. UK Duty & VAT)

£

76.40

Inc. UK Duty & VAT

£

732.00

(Exc. UK Duty & VAT)

£

916.85

Inc. UK Duty & VAT

£

34.00

(Exc. UK Duty & VAT)

£

44.00

Inc. UK Duty & VAT

£

400.00

(Exc. UK Duty & VAT)

£

518.45

Inc. UK Duty & VAT

£

49.00

(Exc. UK Duty & VAT)

£

62.00

Inc. UK Duty & VAT

£

471.00

(Exc. UK Duty & VAT)

£

603.65

Inc. UK Duty & VAT

£

290.00

(Exc. UK Duty & VAT)

£

367.22

Inc. UK Duty & VAT

£

36.00

(Exc. UK Duty & VAT)

£

46.40

Inc. UK Duty & VAT

£

40.00

(Exc. UK Duty & VAT)

£

51.20

Inc. UK Duty & VAT

£

195.00

(Exc. UK Duty & VAT)

£

272.45

Inc. UK Duty & VAT

£

471.00

(Exc. UK Duty & VAT)

£

603.65

Inc. UK Duty & VAT

£

236.00

(Exc. UK Duty & VAT)

£

302.42

Inc. UK Duty & VAT

£

236.00

(Exc. UK Duty & VAT)

£

302.42

Inc. UK Duty & VAT

£

120.00

(Exc. UK Duty & VAT)

£

163.22

Inc. UK Duty & VAT

£

22.00

(Exc. UK Duty & VAT)

£

29.60

Inc. UK Duty & VAT

£

22.00

(Exc. UK Duty & VAT)

£

29.60

Inc. UK Duty & VAT

£

195.00

(Exc. UK Duty & VAT)

£

272.45

Inc. UK Duty & VAT

£

18.00

(Exc. UK Duty & VAT)

£

24.80

Inc. UK Duty & VAT

£

210.00

(Exc. UK Duty & VAT)

£

290.45

Inc. UK Duty & VAT

£

261.00

(Exc. UK Duty & VAT)

£

351.65

Inc. UK Duty & VAT

£

18.00

(Exc. UK Duty & VAT)

£

24.80

Inc. UK Duty & VAT

£

210.00

(Exc. UK Duty & VAT)

£

290.45

Inc. UK Duty & VAT

£

195.00

(Exc. UK Duty & VAT)

£

272.45

Inc. UK Duty & VAT

£

20.00

(Exc. UK Duty & VAT)

£

27.20

Inc. UK Duty & VAT

£

231.00

(Exc. UK Duty & VAT)

£

315.65

Inc. UK Duty & VAT

£

18.00

(Exc. UK Duty & VAT)

£

24.80

Inc. UK Duty & VAT

£

210.00

(Exc. UK Duty & VAT)

£

290.45

Inc. UK Duty & VAT

£

195.00

(Exc. UK Duty & VAT)

£

272.45

Inc. UK Duty & VAT

£

231.00

(Exc. UK Duty & VAT)

£

315.65

Inc. UK Duty & VAT

£

20.00

(Exc. UK Duty & VAT)

£

27.20

Inc. UK Duty & VAT

£

20.00

(Exc. UK Duty & VAT)

£

27.20

Inc. UK Duty & VAT

£

195.00

(Exc. UK Duty & VAT)

£

272.45

Inc. UK Duty & VAT

£

231.00

(Exc. UK Duty & VAT)

£

315.65

Inc. UK Duty & VAT

£

14.00

(Exc. UK Duty & VAT)

£

20.00

Inc. UK Duty & VAT