Please ensure that when making a purchase, all of the wines in your cart are one of either 'In Stock' or 'On Order' availability. Due to the complexities around taxes and shipping, we cannot accept online orders for 'In Stock' wines mixed with other availabilities. Thank you for your kind understanding.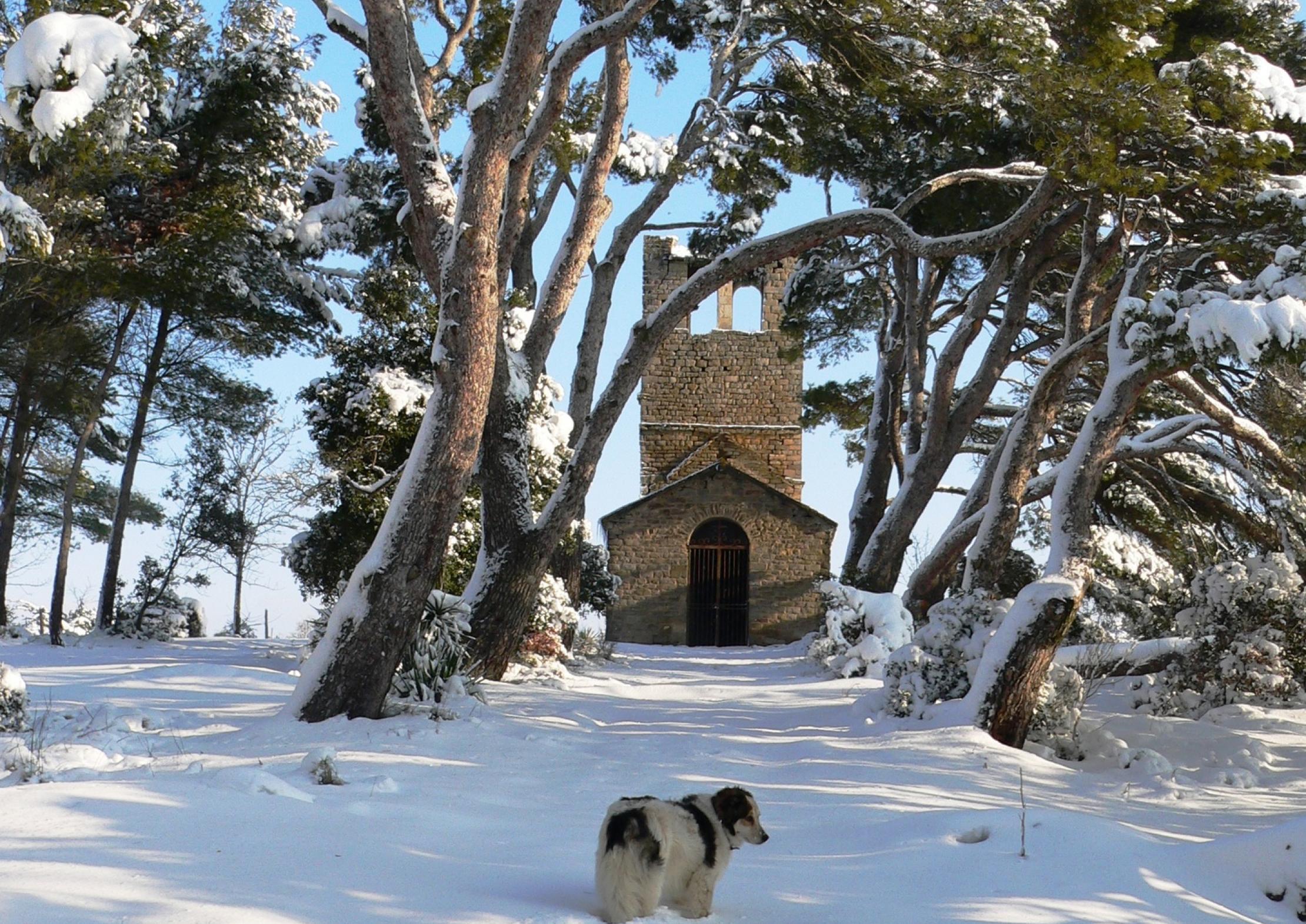 Chateau St Jacques d'Albas
Château St Jacques d'Albas has a long and rich vinous history, dating all the way back to the 14th century. Situated in the Minervois, close to the medieval city of Carcassonne, the Châteaux 26ha of organic vines are enclosed in 73ha of forest and garrigue which are teaming with wildlife, and an 11th century chapel. It was the beauty of the location and the potential of the vineyards which attracted Brits, Graham and Beatrice Nutter, to buy the property and realise their dream of making wine.
Over the last 20 years, Graham and Beatrice have carefully restored the property, replanted the vineyards and converted to organic farming practices. Syrah (the grape, not Graham's dog) remains the dominant grape of the estate, with white varietals such as Viognier, Vermentino, Marsanne and Roussanne being introduced over time. The Petit St Jacques, Pays d'Oc bottlings are deliciously easy drinking and great value for money. The top cuvée, La Chapelle rouge, is 100% old vine syrah aged for 18 months in oak. La Chapelle en Rose can stand up to food while being pale enough to drink as an aperitif and the White Château d'Albas is simply the most delicious white minervois you can find.
Status

In Bond wines have had no UK Duty or VAT paid on them. If In Bond wines are purchased for delivery to a UK address, UK Duty and VAT are required to be paid before the delivery can take place. If In Bond wines are purchased for storage in a bonded warehouse or for export, no UK Duty or VAT will be payable.

Duty Paid wines have been removed from the Bond and UK Duty has been paid on them. If Duty Paid wines are purchased for delivery to a UK address or storage in a bonded warehouse, UK VAT is required to be paid. If Duty Paid wines are purchased for export, no UK VAT will be payable.

Availability

In Stock wines are available for immediate delivery, storage or collection. They must be purchased separately from On Order wines. If applicable, UK Duty / VAT and shipping costs will be charged at checkout.

On Order

wines are not yet available for delivery, storage or collection. They can still be purchased, but separately from

In Stock

wines, and no UK Duty / VAT or shipping costs will be charged at checkout. Once the wines have arrived at our warehouse, a member of the team will be in touch to organise the delivery, storage or collection as per your preferences, and arrange any additional invoicing required.

Price

The IN BOND pricing view will show prices excluding UK Duty and VAT for In Bond wines, and excluding VAT for Duty Paid wines. Please select the IN BOND view if your purchase is for storage in a bonded warehouse or for export.

The DUTY PAID pricing view will show prices including UK Duty and VAT for In Bond wines, and including VAT for Duty Paid wines. Please select the DUTY PAID view if you would like to purchase wines for UK delivery.

Please note that the UK VAT must be paid for Duty Paid wines if they are purchased for storage.

£

8.00

(Exc. UK Duty & VAT)

£

12.80

Inc. UK Duty & VAT

£

45.00

(Exc. UK Duty & VAT)

£

73.22

Inc. UK Duty & VAT

£

21.00

(Exc. UK Duty & VAT)

£

31.61

Inc. UK Duty & VAT

£

126.00

(Exc. UK Duty & VAT)

£

189.65

Inc. UK Duty & VAT

£

9.00

(Exc. UK Duty & VAT)

£

14.00

Inc. UK Duty & VAT

£

17.00

(Exc. UK Duty & VAT)

£

26.81

Inc. UK Duty & VAT

£

99.00

(Exc. UK Duty & VAT)

£

157.25

Inc. UK Duty & VAT

£

15.00

(Exc. UK Duty & VAT)

£

21.20

Inc. UK Duty & VAT

£

5.00

(Exc. UK Duty & VAT)

£

9.20

Inc. UK Duty & VAT

£

6.00

(Exc. UK Duty & VAT)

£

10.40

Inc. UK Duty & VAT

£

35.00

(Exc. UK Duty & VAT)

£

61.22

Inc. UK Duty & VAT

£

6.00

(Exc. UK Duty & VAT)

£

10.40

Inc. UK Duty & VAT

£

32.00

(Exc. UK Duty & VAT)

£

57.62

Inc. UK Duty & VAT