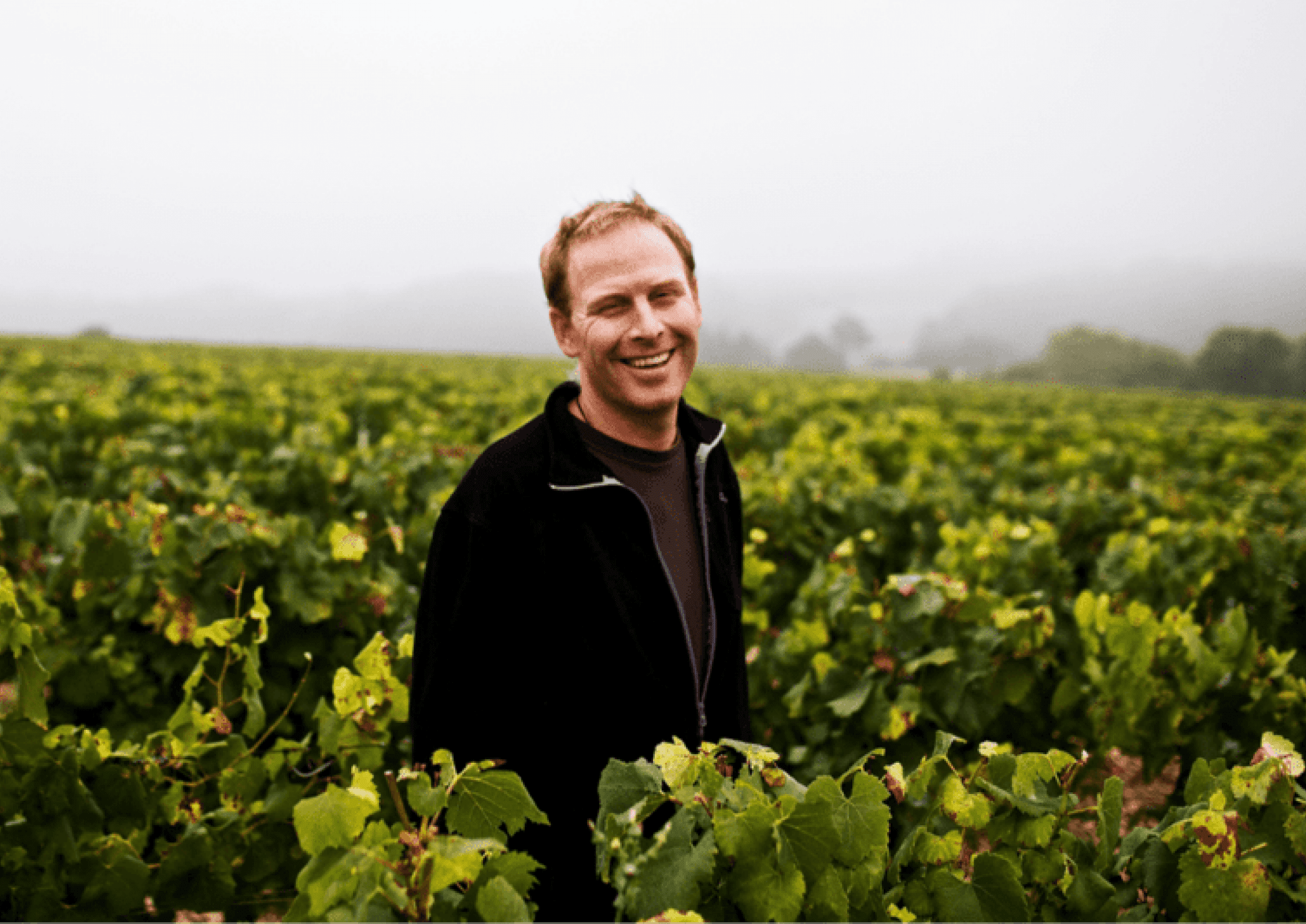 With cellars depleted and in need of re-stocking after what was hopefully was a sociable and celebratory festive period, we wanted to revisit a collection of wines from our acclaimed Chablis producer, Patrick Piuze.
"His wines rank among Chablis's finest… anyone looking for top-quality artisanal Chablis should include Piuze's wines on their shopping list."
"This is also the best address to explore the village-level Chablis AOC, as Piuze produces a number of cuvées and lieu-dit bottlings designed to highlight the diversity that this large appellation encompasses."
William Kelley, The Wine Advocate
Patrick's stock has risen exponentially over the last 10 years and his wines are starting to get the attention they deserve. However, what sets him apart from other Chablis producers are his 'terroir' wines, which are one of his unique selling points. Rather than bottling one Chablis, his obsession with terroir led him to the idea of bottling them all up individually, thus producing a number of distinctive cuvées and lieu-dit bottlings. This terroir specificity is something that you normally only find in wines considerably more expensive.
Given the quality and exceptional value (all under £30 a bottle on the table), it is a shame Patrick's Chablis "Terroir" bottlings are much underrated and tend to fall under the radar when they sit alongside the 1er and Grand Cru wines. Therefore, we wanted to give them their own platform, so you do not miss out on drinking these superb wines from the critically acclaimed 2020 vintage.
Petit Chablis – From a parcel on the Grand Cru hill that is just next to Preuses, so this could be referred to as a "Petit-Preuses". Fermented and aged in stainless steel. Drunk blind there is no way anyone would place this a Petit Chablis.
Chablis La Butte "O" – A new cuvée produced from fruit in the Butteaux lieu-dit where the vines were planted in 1982. In our view, this outshines many 1er Cru Butteaux wines from other producers.
Chablis Terroir de Chablis – From two parcels of old vines, both north-facing, very near to 1er Cru Montmains.
Chablis Terroir de Courgis – Courgis is from a single vineyard on the left bank with clay topsoil on top of Kimmeridgian limestone bedrock. It's typically the weightiest of the Terroir wines. A personal favourite of mine.
Chablis Terroir de Fyé – One of Piuze's top Right Bank lieu-dit, from a plot on the lower part of the Chapelot sub-section of Premier Cru Montée de Tonnerre that isn't permitted the Premier Cru appellation.
Chablis Terroir de Chichée – Chichée is on a plateau near the 1er Cru Vaucoupin vineyard. Vinified and aged in tank. Savoury, taut, and mineral.
The quality of the 2020 vintage has been much discussed, so there is little point in going over it again (but feel free to revisit our 2020 Patrick Piuze pre-release offer). However, what makes this vintage even more appealing now is the lack of supply of wines from 2021. With catastrophic crop losses, ranging between 40-100% depending on the vineyard, there will be little wine to go round. Therefore, it is the perfect time to make sure your cellar is filled with delicious wines to drink in the short to medium term. In our view, Patrick's wines remain some of the best value whites not only in Chablis but the entire Burgundy appellation.
Please see the complete selection of tasting notes and prices for the available 2020s from Patrick's "Terroir" collection below. Free delivery to London and Southern England on orders over £500. For other UK postcodes please enquire.
Please ensure that when making a purchase, all of the wines in your cart are one of either 'In Stock' or 'On Order' availability. Due to the complexities around taxes and shipping, we cannot accept online orders for 'In Stock' wines mixed with other availabilities. Thank you for your kind understanding.
Status

In Bond wines have had no UK Duty or VAT paid on them. If In Bond wines are purchased for delivery to a UK address, UK Duty and VAT are required to be paid before the delivery can take place. If In Bond wines are purchased for storage in a bonded warehouse or for export, no UK Duty or VAT will be payable.

Duty Paid wines have been removed from the Bond and UK Duty has been paid on them. If Duty Paid wines are purchased for delivery to a UK address or storage in a bonded warehouse, UK VAT is required to be paid. If Duty Paid wines are purchased for export, no UK VAT will be payable.

Availability

In Stock wines are available for immediate delivery, storage or collection. They must be purchased separately from On Order wines. If applicable, UK Duty / VAT and shipping costs will be charged at checkout.

On Order

wines are not yet available for delivery, storage or collection. They can still be purchased, but separately from

In Stock

wines, and no UK Duty / VAT or shipping costs will be charged at checkout. Once the wines have arrived at our warehouse, a member of the team will be in touch to organise the delivery, storage or collection as per your preferences, and arrange any additional invoicing required.

Price

The IN BOND pricing view will show prices excluding UK Duty and VAT for In Bond wines, and excluding VAT for Duty Paid wines. Please select the IN BOND view if your purchase is for storage in a bonded warehouse or for export.

The DUTY PAID pricing view will show prices including UK Duty and VAT for In Bond wines, and including VAT for Duty Paid wines. Please select the DUTY PAID view if you would like to purchase wines for UK delivery.

Please note that the UK VAT must be paid for Duty Paid wines if they are purchased for storage.

£

20.00

(Exc. UK Duty & VAT)

£

27.20

Inc. UK Duty & VAT

£

116.00

(Exc. UK Duty & VAT)

£

158.42

Inc. UK Duty & VAT

£

263.00

(Exc. UK VAT)

£

315.60

Inc. UK VAT

£

22.00

(Exc. UK VAT)

£

26.40

Inc. UK VAT

£

231.00

(Exc. UK Duty & VAT)

£

315.65

Inc. UK Duty & VAT

£

261.00

(Exc. UK Duty & VAT)

£

351.65

Inc. UK Duty & VAT

£

22.00

(Exc. UK Duty & VAT)

£

29.60

Inc. UK Duty & VAT

£

261.00

(Exc. UK Duty & VAT)

£

351.65

Inc. UK Duty & VAT

£

20.00

(Exc. UK Duty & VAT)

£

27.20

Inc. UK Duty & VAT

£

231.00

(Exc. UK Duty & VAT)

£

315.65

Inc. UK Duty & VAT

£

20.00

(Exc. UK VAT)

£

24.00

Inc. UK VAT

£

231.00

(Exc. UK Duty & VAT)

£

315.65

Inc. UK Duty & VAT

£

20.00

(Exc. UK Duty & VAT)

£

27.20

Inc. UK Duty & VAT

£

20.00

(Exc. UK Duty & VAT)

£

27.20

Inc. UK Duty & VAT

£

231.00

(Exc. UK Duty & VAT)

£

315.65

Inc. UK Duty & VAT