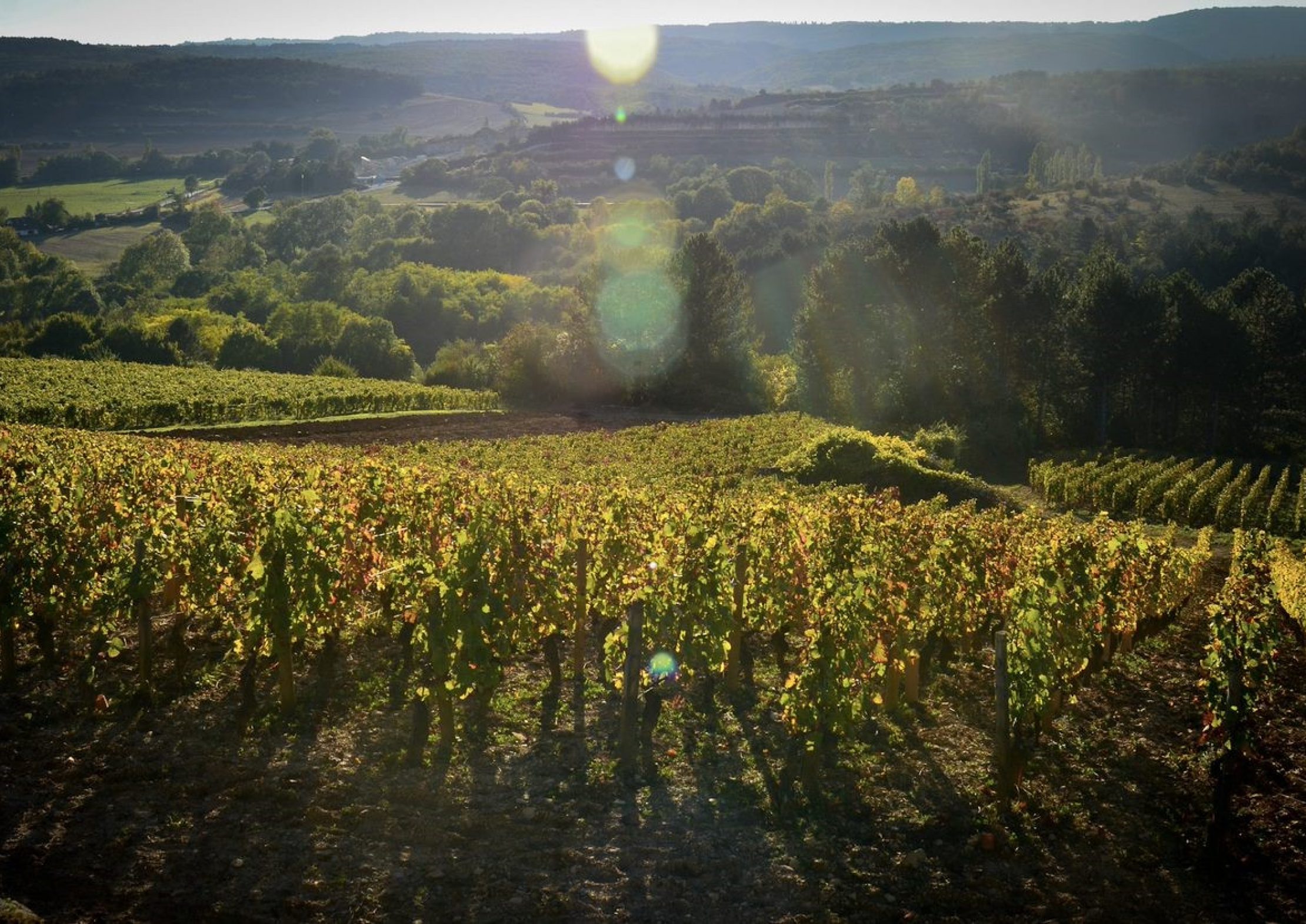 Today, we would like to put the spotlight on one of our favourite new Burgundy growers, Domaine Dujardin. Based in Monthélie, a small village bordering Meursault on the Southern side, and Volnay on the North-East along the main escarpment of the Côte, Domaine Dujardin is a very exciting prospect turning the heads of wine critics, merchants and collectors alike. Siblings Paul and Margaux Dujardin – both in their early 20's and are now in their second vintage after taking control from their father – are making classically constructed, elegant and refined Pinot Noir and Chardonnay which will not break the bank yet deliver on quality.
The village of Monthélie is one of the prettiest in the whole region but has been underappreciated for its wine in recent years. However, much like it's neighbour Auxey-Duresses, the warmer climate we now see has enabled proper ripening and as a result there are some delicious wines – both reds and whites – being produced. Paul and Margaux Dujardin are taking advantage of these beneficial climatic conditions and, with their favourable holdings in great plots (many of which are old vines) and biodynamic viticultural principles, are taking the Domaine to the next level. Jasper Morris MW is also a fan and has commented on the pairs "youthful promise", while William Kelley also views it as an "address to watch".
"The style is fine and elegant, emphasizing perfume and purity of fruit. An address to watch." William Kelley, robertparker.com, Jan 2023
"The Dujardins make a very precise and fine style of Chardonnay" Jasper Morris MW, Inside Burgundy 2nd Edition
The essence here is increasingly on greater whole bunch, low use of new oak with a priority toward purity and freshness. The reds show no rusticity, just juicy red fruits and floral notes but do not lack concentration or complexity. These will be immediately appealing to any Pinot Noir lover. The whites over-deliver in our mind balancing citrus and white fruit with a mineral and salty core, while the finish on each wine is long and fresh. All the wines can be enjoyed now (especially the 2019s) but will happily evolve in the cellar for another 3-10 years depending on the cuvée.
The siblings are part of a cohort of young vignerons including Maxime Lafouge and Pierre-Vincent Girardin who, as friends, are looking to improve quality and perception of some of the less historically illustrious appellations in Burgundy, showcasing that quality can still be found without breaking the bank. We are really excited about the wines being made here and have seen impressive progress over the last three vintages. There are also big plans in place to grow the Domaine and it's offering. This is a producer to watch closely and buy now while pricing remains fair.
Please do let us know if I can tempt you to a case or two of these super value wines.
Please ensure that when making a purchase, all of the wines in your cart are one of either 'In Stock' or 'On Order' availability. Due to the complexities around taxes and shipping, we cannot accept online orders for 'In Stock' wines mixed with other availabilities. Thank you for your kind understanding.
Status

In Bond wines have had no UK Duty or VAT paid on them. If In Bond wines are purchased for delivery to a UK address, UK Duty and VAT are required to be paid before the delivery can take place. If In Bond wines are purchased for storage in a bonded warehouse or for export, no UK Duty or VAT will be payable.

Duty Paid wines have been removed from the Bond and UK Duty has been paid on them. If Duty Paid wines are purchased for delivery to a UK address or storage in a bonded warehouse, UK VAT is required to be paid. If Duty Paid wines are purchased for export, no UK VAT will be payable.

Availability

In Stock wines are available for immediate delivery, storage or collection. They must be purchased separately from On Order wines. If applicable, UK Duty / VAT and shipping costs will be charged at checkout.

On Order

wines are not yet available for delivery, storage or collection. They can still be purchased, but separately from

In Stock

wines, and no UK Duty / VAT or shipping costs will be charged at checkout. Once the wines have arrived at our warehouse, a member of the team will be in touch to organise the delivery, storage or collection as per your preferences, and arrange any additional invoicing required.

Price

The IN BOND pricing view will show prices excluding UK Duty and VAT for In Bond wines, and excluding VAT for Duty Paid wines. Please select the IN BOND view if your purchase is for storage in a bonded warehouse or for export.

The DUTY PAID pricing view will show prices including UK Duty and VAT for In Bond wines, and including VAT for Duty Paid wines. Please select the DUTY PAID view if you would like to purchase wines for UK delivery.

Please note that the UK VAT must be paid for Duty Paid wines if they are purchased for storage.

£

225.00

(Exc. UK Duty & VAT)

£

289.22

Inc. UK Duty & VAT

£

27.00

(Exc. UK Duty & VAT)

£

35.60

Inc. UK Duty & VAT

£

158.00

(Exc. UK Duty & VAT)

£

208.82

Inc. UK Duty & VAT

£

27.00

(Exc. UK Duty & VAT)

£

35.60

Inc. UK Duty & VAT

£

158.00

(Exc. UK Duty & VAT)

£

208.82

Inc. UK Duty & VAT

£

191.00

(Exc. UK Duty & VAT)

£

248.42

Inc. UK Duty & VAT

£

135.00

(Exc. UK Duty & VAT)

£

181.22

Inc. UK Duty & VAT

£

23.00

(Exc. UK Duty & VAT)

£

30.80

Inc. UK Duty & VAT

£

135.00

(Exc. UK Duty & VAT)

£

181.22

Inc. UK Duty & VAT

£

165.00

(Exc. UK Duty & VAT)

£

217.22

Inc. UK Duty & VAT

£

170.00

(Exc. UK Duty & VAT)

£

223.22

Inc. UK Duty & VAT

£

25.00

(Exc. UK Duty & VAT)

£

33.20

Inc. UK Duty & VAT

£

150.00

(Exc. UK Duty & VAT)

£

199.22

Inc. UK Duty & VAT

£

125.00

(Exc. UK Duty & VAT)

£

169.22

Inc. UK Duty & VAT

£

17.00

(Exc. UK VAT)

£

20.40

Inc. UK VAT

£

17.00

(Exc. UK Duty & VAT)

£

23.60

Inc. UK Duty & VAT

£

98.00

(Exc. UK Duty & VAT)

£

136.82

Inc. UK Duty & VAT