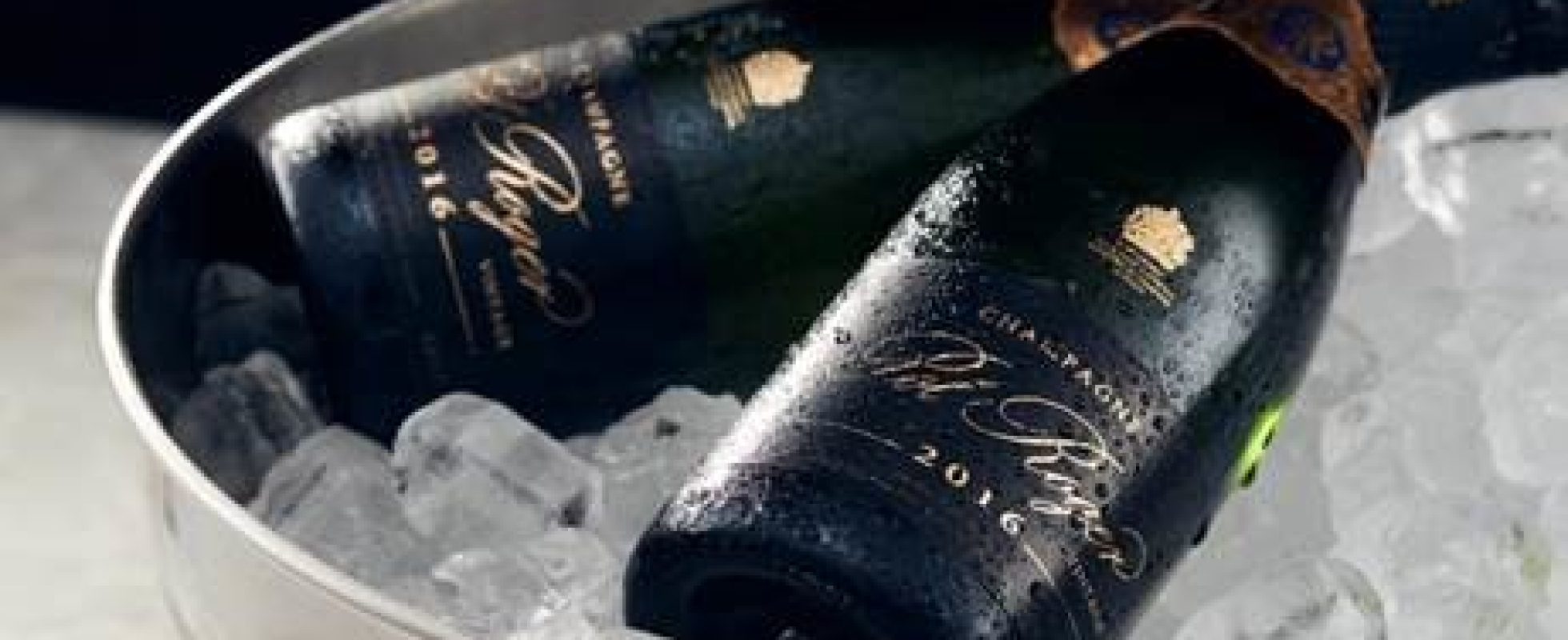 This morning sees the UK release of the new 2016 iteration of Pol Roger's Brut Vintage. A Champagne House with roots that run deep into UK collectors cellars, it is always exciting to offer the new release from such a renowned brand.
The 2016 vintage can be considered classic where conditions benefited the House style. It was a year that began wet, ensuring there was plenty of water reserves in the soil which subsequently helped mitigate the heat in August. Harvest took place in September, something uncommon today, which helped the ripeness of the fruit to be balanced by fresh acidity. The 2016 is made from the traditional house vintage blend of 60% Pinot Noir and 40% Chardonnay from 20 Grands and Premiers crus vineyards in the Montagne de Reims and the Côte des Blancs.
Pol Roger rarely disappoints and the 2016 is another excellent showing from this famous House.
Delicious to drink already but will improve with age, this a good addition to any cellar.
Please ensure that when making a purchase, all of the wines in your cart are one of either 'In Stock' or 'On Order' availability. Due to the complexities around taxes and shipping, we cannot accept online orders for 'In Stock' wines mixed with other availabilities. Thank you for your kind understanding.
Status

In Bond wines have had no UK Duty or VAT paid on them. If In Bond wines are purchased for delivery to a UK address, UK Duty and VAT are required to be paid before the delivery can take place. If In Bond wines are purchased for storage in a bonded warehouse or for export, no UK Duty or VAT will be payable.

Duty Paid wines have been removed from the Bond and UK Duty has been paid on them. If Duty Paid wines are purchased for delivery to a UK address or storage in a bonded warehouse, UK VAT is required to be paid. If Duty Paid wines are purchased for export, no UK VAT will be payable.

Availability

In Stock wines are available for immediate delivery, storage or collection. They must be purchased separately from On Order wines. If applicable, UK Duty / VAT and shipping costs will be charged at checkout.

On Order

wines are not yet available for delivery, storage or collection. They can still be purchased, but separately from

In Stock

wines, and no UK Duty / VAT or shipping costs will be charged at checkout. Once the wines have arrived at our warehouse, a member of the team will be in touch to organise the delivery, storage or collection as per your preferences, and arrange any additional invoicing required.

Price

The IN BOND pricing view will show prices excluding UK Duty and VAT for In Bond wines, and excluding VAT for Duty Paid wines. Please select the IN BOND view if your purchase is for storage in a bonded warehouse or for export.

The DUTY PAID pricing view will show prices including UK Duty and VAT for In Bond wines, and including VAT for Duty Paid wines. Please select the DUTY PAID view if you would like to purchase wines for UK delivery.

Please note that the UK VAT must be paid for Duty Paid wines if they are purchased for storage.

£

395.00

(Exc. UK Duty & VAT)

£

493.22

Inc. UK Duty & VAT

£

450.00

(Exc. UK Duty & VAT)

£

559.22

Inc. UK Duty & VAT

£

415.00

(Exc. UK Duty & VAT)

£

510.82

Inc. UK Duty & VAT